Description
In this special lesson, you will learn to draw with a pencil and you will understand the graduals. If you are a beginner its ok ! We will help you deal with lines shapes and figuers and draw realistic images, and also transfer your imaginary ideas to paper. What you will learn will help you in drawing your ideas, storyboars, and live drawings, whether it is modeling or still life. The goal is to improve your drawing skills, be more social with cool people and at the same time have fun.
choose between eventbrite or meetup to get your ticket, click on the logo or join us button
This art course has more than 15 art lessons in the beginning that are personalized and every time adapted to the participants.
You can get more information about it during the lessons. The art lessons are given in English. German and Arabic are also possible.
We provide all art materials.
Paper, ink, pencils, brushes, rulers, etc.
Optionally, if you want, you can bring and use your materials.
It's good to bring previously published works of yours to check them out (optionally)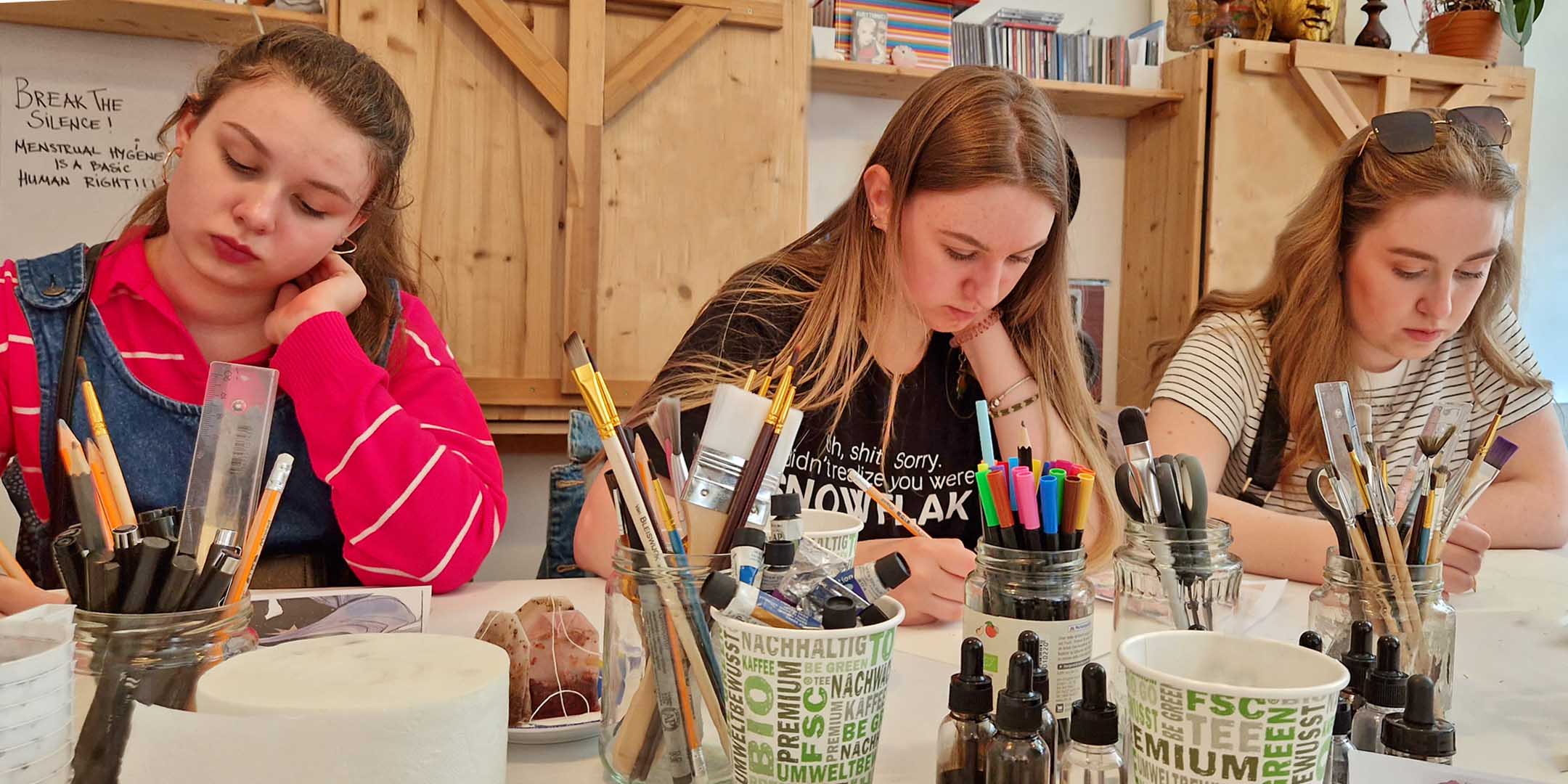 Made by the most unique and talented artist. drawing with dynamic shapes and colors